☕️ Woman at the top of the stairs 2: Sweet Revenge by
Deidra D.S. Green ☕️
TITLE:          Woman At The Top Of The Stairs 2: Sweet Revenge
AUTHOR:    Deidra D. S. Green
PUBLISHER:  Rathsi Publishing
SERIES:       Book 2
RATING:      
 Includes Graphic Violence
SYNOPSIS:
You met Gina. She is the woman at the top of the stairs who repeatedly hears Zenobia's agonizing screams as she is repeatedly victimized at the hands of her partner, Percy. With Gina's help, Zenobia rids herself of Percy, leaving him abandoned and alone-but is he gone for good? Yvette also found a way out of her miserable relationship. Is that the end of her story? And what about Gina's ex-husband, Mac? Is she finally rid of him, or does Mac have plans of his own? With the introduction of Ashleigh and C'ne, there is new drama in Gina's life. All questions will be answered in Woman at the Top of the Stairs II, Sweet Revenge.
---
REVIEW:  I hate cliff hangers! Most of the time I want to throw my book or paperwhite across the room.  

However, when we left off with Gina and Mac, Zenobia and Percy, and Yvette.  I was anxious to see who got molly whopped at the end of the book.  Yes, this cliff-hanger didn't leave me mad as usual.  It's my opinion when done properly instead of just being cut-off to make a part 2-22, it heightens the intrigue and pulls you right back into the characters lives.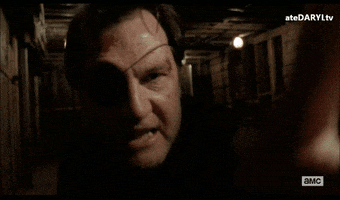 Back in the ER, Gina and Yvette are dealing with the same traumas day in and day out.  Running on sheer adrenaline co-mingled with frustration, Yvette makes a faux pas when dealing with a return patient.  This introduces Ashleigh to Gina and us readers.  Keeping with the theme from the previous book, Ashleigh is in a volatile relationship, only her partner C'ne isn't male. This twist takes the book and the emotions to a whole new level.  The author doesn't disappoint with the OMG moments and layers of utter frustration, but as I've said before when a Woman's fed up…wait no not for this one…
You better be careful what you do to me
'Cause it might turn around on you
When women take matters into their own hands and decide they are no longer victims, the aftermath is explosive.  This book contains graphic material and is not for the faint of heart!
Tagged: books, CBB, crime, dark fiction, Death, Deidra D.S. Green, domestic violence, dying, life, Love, murder, novel, psychological thriller, suspense, women's fiction