☕️ Murder in the Aisles by Olivia Hill ☕️
TITLE:   Murder in the Aisles
AUTHOR:     Olivia Hill
PUBLISHER: Samhain Publishing
SERIES: YES
RATING:  ☕☕☕☕☕ Suspense/Mystery  🔪
---
Murderous intent is no match for killer intellect accessorized with stiletto heels.
A Felicia Swift Mystery, Book 1
If there's one thing Felicia Swift likes more than sex, it's books. But her dream job at the Library of Congress takes a macabre turn when she finds a linguistics specialist lying dead between his least favorite subjects: Anthropology and Astrophysics.
Worse, the utterly sexy detective seems to have his eyes on Felicia's curves more than the evidence, which she is convinced points at the wrong man. And she plans to convince him of just that—right after he buys her an apple martini.
Mark Rizzo plans to wrap up this investigation as quickly as possible. Until he realizes the witness isn't some dumpy, wizened librarian, but a researcher with endless legs, bottomless intellect, and a bulldog determination to complicate this open-and-shut case all to hell.
As Felicia and Rizzo dig closer to the truth, the real culprit gets jittery enough to try something desperate. Leaving Felicia to wonder if their investigation will lead them down the aisle of no return.
---

Review: 🔪
A dead body, a quirky librarian and a jaded detective.
Felecia Swift is not your ordinary librarian, her dream job at the Library of Congress suddenly turns into a dark nightmare one morning after discovering a fellow co-worker dead in the aisles.  Felecia believes Dr. Dresden's death is no accident, being a language specialist he wouldn't be caught in the aisles of stars.  Mark Rizzo, the detective assigned to the case sees it as an open and shut case until his conversations with the sexy researcher convince him otherwise.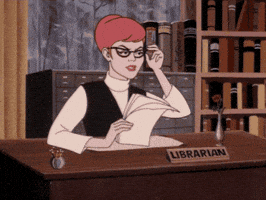 Felecia, the tortured genius suffers from OCD, anxiety and several quirks.  She's meticulous in her work and keeps relationships at bay.  Her dark past remains a mystery throughout the book and her sexual appetite is evident.  Rizzo is instantly attracted to her and finds himself digging deeper just to be close to her.
The sexual tensions in this book were captivating.  As the suspense builds and unravels the mystery of who killed Dr. Dresden, the plot thickens. While the detective and librarian fight their obvious attraction, the flames burn hotter.  This was a very good suspense mystery book.  I'm looking forward to Felecia revealing her darkness and growing closer to Rizzo.

Tagged: aa, books, CBB, coffee, crime, Donna Hill, Interracial, multicultural, murder, mystery, novel, Olivia Hill, Romance, suspense