📚 I love him…Anyway by Angelia Vernon Menchan 📚
TITLE:

I love him…Anyway


AUTHOR:

Angelia Vernon Menchan


PUBLISHER:

Honorable Menchan Media


SERIES:

Yes  (Book 1) 


RATING: 

☕️☕️☕️☕️  Loving him…
---
Florence Vellor lay in her bed staring at the ceiling. She was now forty-one and alone. Her eyes filled at the word "alone" because in the next bedroom was her twelve-year-old daughter Capri, but by alone she meant no man, no husband. She had never had a husband, and had gotten pregnant with Capri after thinking she would never have children. Her mind flickered to Juan who laughed in her face when she told him she was pregnant. Juan was twenty-four at the time, a beautiful mix of Africa and Mexico and with an engineering degree in hand, the last thing on his mind was marrying; and certainly not an older secretary who had countless lovers, only a few semesters of college and who his mother Violet would never approve of. His words rang through her mind.
"I hope you don't expect me to think it's mine. When I met you, you were with that guy from the barbershop, and seeing the good doctor."
"Juan, this is your baby, I have only been with you for seven months, and I'm almost three months pregnant."
Gathering his sweater, he left and she hadn't seen him but once since; and that encounter ended with her hands around his throat. Juan died two years earlier from a heart attack while running at age thirty-six. His checks had arrived for Capri the first of each month. On her birthdays and Christmas, she would receive elaborate packages from Violet who stopped by twice a year, her mouth twisted in distaste at Capri who was the spitting image of Juan with her crinkly hair, slanted eyes, and puffy lips but was closer to Florence's pecan complexion than Juan's considerably lighter hue. Violet was slightly past ecru and felt that offered some superiority. For two years since Juan's death, they hadn't seen Violet but now received benefits for Capri. In his death, Juan was good to Florence and Capri financially. Capri was also a smart, sassy joy but Florence wanted love, a man of her own, someone to be there for her. Closing her eyes, she tried to sleep… Tomorrow was another day.
---
Review: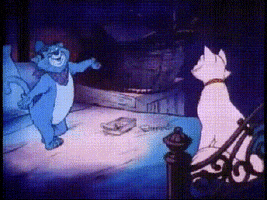 Should one mistake set the course for an entire life?  Or should the person endure his time and then be able to move on with forgiveness?
Florence Vellor is, to quote the book, "the bohemian woman."  She's the daughter of Rae, mother to Capri, love interest to one, a paralegal, designer, jewelry maker and friend.  Yet to herself she's just alone, waiting and celibate.  Consumed with working and raising her daughter, Florence hasn't really made time for love.  Silently she doesn't believe she'll find it.  Ever.
You smell like sunshine and lemons…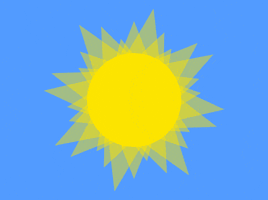 Ray Saunders, tall, dark and brooding steps into the scene at the grocery store.  He's flawed and recognizes his own fallacies, however, he's drawn to the woman who's scent trickled through his nostrils and landed in his soul.
Is loving the bad boy/girl worth the suffering that could ensue?  In I Love him…Anyway, Florence has had her share of men, after all she is a woman right.  Jeremy her boss, and friend has a deep-seated love for her that he's never admitted to anyone, yet the eyes of a wife can see through the eyes of her husband.
Loving him anyway is taking a chance, not only for the man but the woman as well.  Yet if you never leave the shore you might not get your feet wet.  I enjoyed this book a good dose of reality and romance all rolled into one.
Tagged: aa, Angelia Vernon Menchan, Author, books, CBB, contemporary fiction, family, life, Love, novella, Romance, women's fiction