📚 Elite Affairs 1: Orchestrated Beauty by Deidra D.S. Green 📚
TITLE:

 Elite Affairs 1: Orchestrated Beauty


AUTHOR:

 Deidra D.S. Green


PUBLISHER:

 Rathsi Publishing Co


SERIES:

 Yes
RATING:   ☕️ ☕️ ☕️ ☕️ ☕️  

Drama
---
There's a frequency, a vibration that powers the thriving metropolis of Atlanta, Georgia. Chrisette Duncan-Elliott has tapped into that frequency with her prestigious event planning business, Elite Affairs. Chrisette's company has made an indelible impression on the luxury landscape of high-end event planning in the jewel of the south. From baby showers to bar mitzvah's, Elite Affairs does it all with grand style.
But, all that glitters isn't gold. There's another frequency, an undercurrent that courses through the city, leaving broken hearts, empty promises and shattered dreams in its wake. Delve into the lives of the powerhouse women of Elite Affairs and see if anyone comes out unscathed.
---
REVIEW:
Chrisette Duncan-Elliot is a full figured beautiful woman, somewhat insecure in her size, smart, and the owner of Elite Affairs, a couture event planning business located in the heart of Atlanta.  In business, Chrisette is very secure, her company is growing at an amazing pace and her team of women, sister-friends press E.A. forward.  However in Chrisette's personal life she is far more fragile than she exudes. Her current relationship with Langston has its share of bumps and trials and Chrisette harbors a tender spot at the words Langston often utters to her at the most inappropriate times. This book was on the road to steamy romance when the plot twist swept in bringing a whirlwind full of drama and deceit!  A call sparks a memory that Chrisette has long since buried and never wished to relive.
After a prolonged day of E.A. business, Chrisette finally heads home to unwind and release.  Before she makes it there, however, a run-in with the police brings her more than she bargained for.  Officer Bolton might be the little piece of heaven Chrisette unknowingly dreams about.
Elite Affairs was a delightful read, the author took a slight chance and stepped out of her box to craft a novel to entice the senses of love and want.  However, she still allowed her inner savage to linger within the text.  I'm looking forward to reading the next installment, which is already out as a double release.  Kudo's and Happy Reading.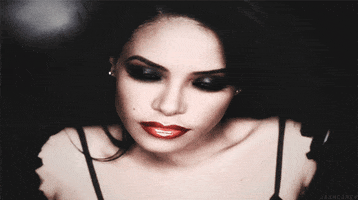 Tagged: aa, Author, CBB, contemporary fiction, Deidra D.S. Green, life, Love, novel, Romance, women's fiction