📚  Never
say

Never 📚
TITLE:  
Never say Never


AUTHOR:  

Victoria Christopher Murray


PUBLISHER:

Touchstone


SERIES:

No 


RATING: 

☕️☕️☕️☕️☕️ Tempestuous 
In this emotionally charged and inspiring novel, a passionate and dangerous love affair threatens to destroy both a marriage and a friendship.
In this emotionally charged and inspiring novel about a love triangle, secrets between best friends threaten to blow up friendships and a marriage and change lives forever.
When Miriam's fireman husband, Chauncey, dies while rescuing students from a school fire, Miriam feels like her life is over. How is she going to raise her three children all by herself? How will she survive without the love of her life? Luckily, Miriam's sister-friend Emily and Emily's husband, Jamal, are there to comfort her. Jamal and Chauncey grew up together and were best friends; Jamal and Emily know they will do all they can to support Miriam through her grief. Jamal steps in and helps Miriam with the funeral arrangements and with her children, plus he gives her hope that she has a future. But all the time that they spend together—grieving, sharing, and reminiscing—brings the two closer in ways they never planned. . . .
---
REVIEW: Can best friends form a bond closer than sisters?  Miriam, Emily and MicheleLee all met in college and their bond became like sisters from another mother.  Each of the ladies took a different path in life, Miriam: a stay-at-home mother of three boys (married to Chauncey best friend of Jamal), Emily: a well-known Child Psychologist, gave up her heritage when she married Jamal, and MicheleLee: lives the single and loving it life as t.v. journalist.
Chauncey and Jamal have been best friends since grade school.  There's nothing the two wouldn't do for each other.  They eventually met and married their college sweethearts, who are also best friends.
The sudden death of Chauncey changes everything for friends.  How will they survive this loss?  Will the grief of losing a husband, brother and friend bring them closer together or catapult them into a dire set of circumstances?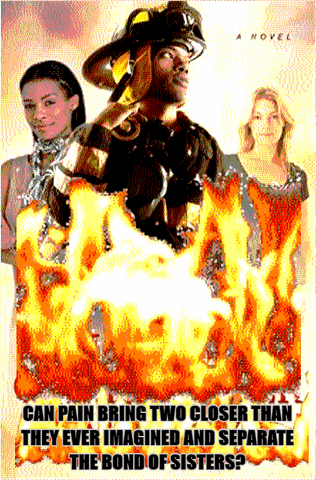 This multicultural story of emotion, romance, loss, sorrow and grief will keep you on the edge of your seat.  The author takes us on an engaging ride, slipping in flashbacks that show the bond of sisters and brothers in the story.  Not only does this book tackle broken relationships it also explores the art of forgiveness.  Can you forgive those who've broken the sacred bond of trust?  Dive in and find out.
Tagged: aa, books, CBB, contemporary fiction, dying, family, inspirational, Interracial, novel, Romance, synopsis, Victoria Christopher Murray, women's fiction