📚 The
Fix

Trilogy 📚
TITLE:
The Fix 3


AUTHOR:

K'Wan


PUBLISHER:

Urban Books


SERIES:

Yes 


RATING: 

☕️☕️☕️☕️☕️ Addictive 
From Book 1: What would you do if you felt like you were dying and the only thing that could save you was the very thing that was killing you?
Persia Chandler doesn't know the meaning of the world struggle. After the arrest of her notorious father, she is whisked away from Harlem, the only place she has ever called home, to be raised in an affluent neighborhood in Long Island City. Her mother and stepfather shower her with the best that life has to offer. During her senior year in high school, she convinces her parents to let her transfer from Catholic school to attend public school. That is the start of her problems—but it's hardly the end.
In her new school, Persia is reunited with the friends she was forced to move away from, and starts to drift further and further from the life her mother and stepfather have built for her. To the sheltered Persia, the Harlem underworld is like one big adventure. Things promise to get even more interesting when she starts dating a dealer named Chucky. He introduces her to his world of sex, money, and drugs, dragging Persia along with him on a long and bitter ride into the bowels of addiction.
In the third and final installment of The Fix Trilogy, two worlds that have been running parallel finally collide.
---
FROM BOOK 2: Two lives . . . two paths . . . one tragic outcome. The Fix 2 is in and the game is afoot!
The past few months have been a living hell for Persia. Seemingly overnight, she has fallen from grace and found herself scraping rock bottom, all in the name of two lovers—Chucky and cocaine. One was supposed to love her and the other take away the pain, but they've both fallen short on their promises. The last time she saw either one of them was the night she almost lost her life.
It has taken a bout of physical therapy and a stint in a rehabilitation center for Persia to be able to start pulling together the pieces of the life she almost ruined. She's living at home with her mother and stepfather and is refocused on school. For the first time in what seems like forever, she is finally able to enjoy life as an average teenage girl trying to graduate from high school. That's when they get the phone call that sends everything to the left.
As Persia struggles with her demons, her childhood friend Li'l Monk is embracing his. Under the tutelage of the vicious crime lord Ramses, Li'l Monk is quickly making his way through the ranks of the Pharaoh's army and creating a name for himself on the streets as a ruthless killer. Just as his father, Big Monk, had always predicted, he is walking a mile in his daddy's bloody shoes.
As cold as Li'l Monk's heart is, however, he still has a soft spot for his old friends. When a childhood pal comes to him for a favor, Li'l Monk finds himself with blood on his hands and dirt on his name. When the double cross knocks him out of favor with Ramses, Li'l Monk is left with two options: kill or die.
K'wan delivers another instant street classic that is sure to keep him at the top of the charts.
---
BOOK 3:
Persia Chandler has managed to get her life back on track. Things are calm at home, she's preparing to leave for college, and she is even feeling confident enough to start dating again. More importantly, she's drug free and plans to stay that way—until Chucky slithers back into her life. He's determined to make Persia his again, and he isn't willing to take no for an answer.
When trying to woo her doesn't work, Chucky plays hardball and gives Persia an ultimatum: go along with his latest twisted plot, or have her junkie past exposed to the new man in her life, Philadelphia Eagles rookie quarterback Vaughn Tate. Fearing that her dirty laundry will damage not only Vaughn's reputation but also their budding romance, Persia agrees to Chucky's terms.
Chucky thinks he's got Persia right where he wants her, but little does he know that she isn't the same naïve little girl he remembered. There is no way Persia is going to allow him to make her a slave again, even if she has to see him dead to prevent it.
In another part of town, Li'l Monk is discovering that a friend in need isn't always a friend indeed. After helping his old running buddy, Charlie, out of a jam, he finds himself the victim of a triple-cross when a prominent mobster is found dead and all signs point to Li'l Monk as the murderer. To prevent a war with the Mafia, Pharaoh has passed a death sentence on to his young lieutenant, but he will soon learn that killing the monster he helped to create is easier said than done.
The cards have all been dealt, and now it's time to play the last hand.
#Welcome2Addiction
---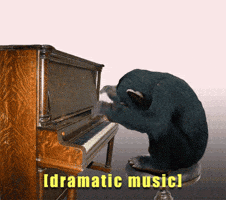 REVIEW

:

Let me start with saying, I started this trilogy in audiobook.  It was a fantastic find.  I've only previously read a novella from this author and I did enjoy it.  In Book 1, I met Persia, the poor little rich girl with a heart for the streets and thugs.  Intriguing right!  In Book 2, her story continues, I had an instant dislike for Chucky stemming from the first book. With that being the case, I couldn't just stop there since book 3 wasn't on audio yet…so off to Walmart to purchase Book 3.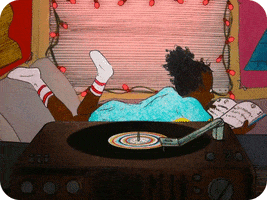 The crew is all back.  Persia's life has come to some semblance of control now that her addiction is under control.  However, that is short lived with the reemergence of Chucky.  Slithering back into town, he's on a mission and that mission is Revenge with a Capital R.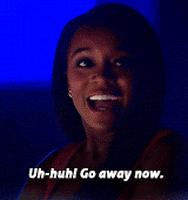 All isn't well however on the home front for Pharoah, Ramses, and Lil' Monk.  The death of various cartel members is bringing the hood to the brink of war.  A war that neither party truly desires to engage.  Will the deadly games commence or will there an amicable truce?
After a fury of events sets off, Lil' Monk begins the hunt of his life.  There are things and shadows creeping in hoping to cut down the life of the fearless soldier.  The death toll rises, with people closer and closer to Persia, standing on the brink, will she continue to hold strong to herself and see the light at the end of the tunnel or is she back on shaky ground.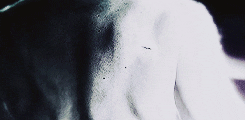 Snakes can slither into the smallest hole, but when they're caught the best way to kill them are to chop off the head.  Chucky is a snake that needs his head chopped.  With a hefty bounty, attached will his head soon roll for all the crimes he's committed?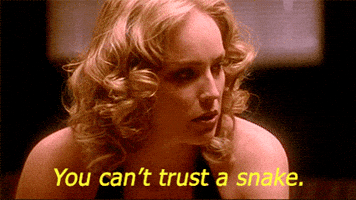 WhistlingCamptown ladies sing a song…Doo dah, doo Dah…Camptown racetrack five miles long…Oh the doo dah day…
Sometimes series seems to go on forever and ever, but to end a series is a feat for most.  This series ended with a BANG!!!  The last book in the trilogy was by far the absolute best.  The author brought you to the brink addiction and cut if off with a slice of his pen. I really enjoyed this book, with a slurry of characters, all well developed and a storyline uniquely told I highly recommend this trilogy!
Tagged: aa, Author, books, crime, Crime fiction, K'Wan, novel, Street Lit, suspense, Urban Books, urban crime, urban fiction, women's fiction