📚
WomanIsh

📚

TITLE:  Womanish: How she survived
AUTHOR: Angelia Vernon Menchan
PUBLISHER: Honorable Menchan Media
SERIES: NO 
RATING: ☕️☕️☕️☕️☕ 4.5  Practical life lessons 
What is WomanIsh? It's all the things women go through. The day to day Ish, the man Ish, the raising kids Ish, the I earn lots of money but still want to be cherished Ish, the I'm more than my womb Ish… The what you mean I'm old Ish… Sound familiar? Every Woman Has Ish…
---
REVIEW

:

WomanIsh ~~ Defined by Alice Walker as the opposite of girlish…being a grown up…

WomanIsh is a collection of stories that center around women and the lives they chose.  The decisions each of them have to make and live with.  All of the stories, much like the decision they each have to make revolve around the man in their life. Each story is different and shares the encounter with the author, much like an intervention or session with Dr. Phil, Oprah or Iyanla Vanzant.  WomanIsh is the cause, the effect, and the solution.  WomanIsh is the making of a decision, the wavering, and the standing your ground of consciousness.  WomanIsh is taking the very thing you desire and making it yours, the dealing with the consequences.  That is WomanIsh.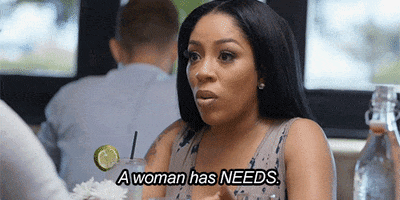 The Stories:
There are several stories encased in this book, I'll share a few that stuck with me.
Her UnEmpowerment:  Betta's story
Out of the frying pan and into the fire!  Betta at the age of 39 became involved with a man, whom at the time she didn't know was married, but violent nonetheless.  Roy was everything Betta thought she wanted, he took her out, provided, and sexed her on the regular.  What she didn't expect were the beatings.  After an encounter with John, Betta assumed she'd found better.  John treated her like she wanted and desired to be treated until she stepped out of line.  Just like the other old saying goes, the grass ain't always greener on the other side.  However if you take care of it by any means necessary, your grass can flourish.  It's never too late to live a life without pain.
When I married…I didn't love him: Mary's story
There are hundreds of reason women and men choose to marry.  The #1 reason often being "in love".  Mary's choice was more about the bigger picture.  Marriage takes more than undying love to sustain them and Mary felt the swooning or big fall wasn't it.  After 35 years of marriage, Mary loved her husband just as much as he loved her.  Hot relations come and go but a marriage of sustenance endures for a lifetime.
It's my turn…damn the rest:  Kenya's Story
Reading Kenya's story, had me singing "I ain't saying she's a gold digger…" Kenya at best was ambitious and goal oriented, however, her darker side craved the excitement derived from obtaining different men.  Kenya married George, a man she felt was beneath her, he was too meek, too soft-spoken, too sweet.  He wasn't hard nor a thug.  He didn't strive for more than what he had and was happy with that.  After Kenya achieves her goal of becoming a P.A. her itch returns.  Too little, too late! Kenya learns the lesson.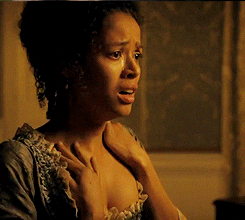 I loved men before I changed: Lena's story
This story was different.  Lena was married for years her husband.  However at the turning point of life, she found herself attracted to another.  Hurting her husband, Aaron was never intentional for Lena.  She just wanted to live her life.
The common thread in all the stories, is Women, doing Womanish things.  Standing by their decisions, good bad or indifferent.  I would recommend this book and the lessons it contains.  4.5 Stars
Tagged: aa, Angelia Vernon Menchan, books, CBB, family, inspirational, life, synopsis, WomanIsh