📚 The Immortal Life of Henrietta Lacks 📚
TITLE:
The Immortal Life of Henrietta Lacks


AUTHOR:

Rebecca Skoot


PUBLISHER:

Broadway Books


SERIES:

No 


RATING: 

☕️☕️☕️☕️☕️ Captivating, Fascinating and Completely Engrossing
---
Her name was Henrietta Lacks, but scientists know her as HeLa. She was a poor black tobacco farmer whose cells—taken without her knowledge in 1951—became one of the most important tools in medicine, vital for developing the polio vaccine, cloning, gene mapping, and more. Henrietta's cells have been bought and sold by the billions, yet she remains virtually unknown, and her family can't afford health insurance. This phenomenal New York Times bestseller tells a riveting story of the collision between ethics, race, and medicine; of scientific discovery and faith healing; and of a daughter consumed with questions about the mother she never knew.
---
First let me start by saying, I've seen this book many times, and not being one for biographies and memoirs too much, I passed it by.  That is until I started seeing it again.  I read the synopsis and was intrigued so much I went and purchased a copy on Amazon.  Nothing prepared me for what was between the pages of The Immortal Life of Henrietta Lacks.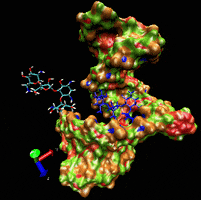 A black woman in the 1950's goes to John Hopkins hospital, which at that time was only hospital in the area to service coloreds.  Feeling a knot in her stomach Henrietta Lacks didn't know what to expect, she just knew she wanted to have more children.  The series of events that take place after that first visit to John's Hopkin's changed not only the life of Henrietta Lacks, the Lacks children and family but also it changed the world.
In 1988, in a biology class, Rebecca Skoot first learns the name, Henrietta Lacks.  That name would be the catalyst to change the life of Rebecca Skoot and forever bind her to the lives of the descendants of the woman scientist only call HeLa.
For more than a decade, the author along with the daughter of Henrietta Lacks, Deborah set off on a journey to learn the truth.  The truth in this instance is what really happened to Henrietta Lacks and how her cells came to live forever.
Although this book is scientific in nature the average layman can read it and come to an understanding of the circumstances, life and socioeconomic culture of the time.  This author has done an amazing job of bringing to light the events that occurred to render HeLa cells a multimillion dollar industry.
There are so many things to discuss concerning this book.  This book should be a must-read for all. Tagged: Biography, HeLa Cells, Henrietta Lacks, life, Memoir, novel, Rebecca Skoot, science, synopsis