📚
Rose Gold by Walter Mosley

 📚
TITLE:
Rose Gold


AUTHOR:

Walter Mosley


PUBLISHER:

Vintage Crime/Black Lizard


SERIES:

Yes


RATING: 

☕️☕️☕️☕️☕️ Incredible Storytelling 
---
Rose Gold is two colors, one woman, and a big headache.
In this new mystery set in the Patty Hearst era of radical black nationalism and political abductions, a black ex-boxer self-named Uhuru Nolica, the leader of a revolutionary cell called Scorched Earth, has kidnapped Rosemary Goldsmith, the daughter of a weapons manufacturer, from her dorm at UC Santa Barbara. If they don't receive the money, weapons, and apology they demand, "Rose Gold" will die—horribly and publicly. So the FBI, the State Department, and the LAPD turn to Easy Rawlins, the one man who can cross the necessary borders to resolve this dangerous standoff. With twelve previous adventures since 1990, Easy Rawlins is one of the small handful of private eyes in contemporary crime fiction who can be called immortal. Rose Gold continues his ongoing and unique achievement in combining the mystery/PI genre form with a rich social history of postwar Los Angeles—and not just the black parts of that sprawling city.
---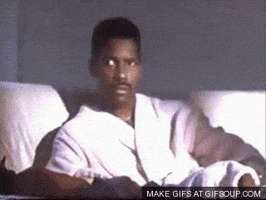 Easy's back!  After a near death experience, Easy Rawlins returns to the P.I. scene.Set in the 1960's with hippies and drugs and radical life, Rosemary Goldsmith has been kidnapped.  Roger Fisk contacts Easy to help with the search, with some reluctance Rawlins takes on the job of finding Rose Gold.
As with most Mosley novels, the plot moves forward with several intense subplots that move the prose along smoothly.  A black boxer is accused of various crimes, a child is stolen and romantic obsessions occur.  However, none of that deters Mosely to get to the bottom of what happened to Rose Gold.
Walter Mosley is one of my favorite authors, his descriptive language, and vivid prose brings to life an era long since past.  The Easy Rawlins series is one that will live on for eternity.  I highly recommend.