☕️ Murder in the Aisles by Olivia Hill ☕️
Murderous intent is no match for killer intellect accessorized with stiletto heels.
A Felicia Swift Mystery, Book 1
If there's one thing Felicia Swift likes more than sex, it's books. But her dream job at the Library of Congress takes a macabre turn when she finds a linguistics specialist lying dead between his least favorite subjects: Anthropology and Astrophysics.
Worse, the utterly sexy detective seems to have his eyes on Felicia's curves more than the evidence, which she is convinced points at the wrong man. And she plans to convince him of just that—right after he buys her an apple martini.
Mark Rizzo plans to wrap up this investigation as quickly as possible. Until he realizes the witness isn't some dumpy, wizened librarian, but a researcher with endless legs, bottomless intellect, and a bulldog determination to complicate this open-and-shut case all to hell.
As Felicia and Rizzo dig closer to the truth, the real culprit gets jittery enough to try something desperate. Leaving Felicia to wonder if their investigation will lead them down the aisle of no return.
Warning: Contains a jaded detective with more scuffs, scrapes, and scars than a well-loved pair of Timberlands. Plus a more fashion-forward (and probably better smelling) sleuth than Sherlock Holmes who's as picky about her lovers as she is about her shoes—and make no mistake, she's had plenty of both.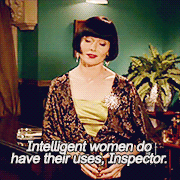 Get your copy on kindle: Murder in the Aisles
---
☕️ War Room: Prayer is a Powerful Weapon by Chris Farby ☕️
Juggling motherhood and her job as a real-estate agent, Elizabeth Jordan wishes her husband could help more around the house. But Tony's rising career as a pharmaceutical salesman demands more and more of his time. With a nice home in the suburbs and a lovely young daughter, they appear to have it all—yet they can't seem to spend time together without fighting.
Hoping for a new listing, Elizabeth visits the home of Clara Williams, an elderly widow, and is both amused and uncomfortable when Clara starts asking pointed questions about her marriage and faith. But it's Clara's secret prayer room, with its walls covered in requests and answers, that has Elizabeth most intrigued . . . even if she's not ready to take Clara's suggestion that she create a prayer room of her own. As tensions at home escalate, though, Elizabeth begins to realize that her family is worth fighting for, and she can't win this battle on her own. Stepping out in blind faith, putting her prayers for her family and their future in God's hands, might be her only chance at regaining the life she was meant for.
Grab your copy on kindle or paperback: War Room