📚 In Covenant with Ezra by Love Belvin 📚
TITLE:

 In Covenant with Ezra


AUTHOR:

 Love Belvin


PUBLISHER:

 MKT Publishing


SERIES:

 Yes


RATING

:  ☕️☕️☕️☕️ Spellbinding
---
He's an Oxonian, licensed therapist, and a man of faith, preparing to take over the largest Pentecostal church in New York.
She's an around-the-way girl from Harlem, struggling with three jobs and school to make ends meet for so many.
So, what could they possibly have in common? Find out how Ezra Carmichael and Lex Grier make a covenant, creating a sphere for both their worlds to harmonize.
Disclaimer: This series is for mature audiences ONLY. There are three installments to the "Love Unaccounted" series. This installment is a full-length novel that contains profanity, erotica, acts of bondage, domination, and violence. It ends on a cliffhanger. If you do not like dark, racy romance between your pages this book is not for you.
---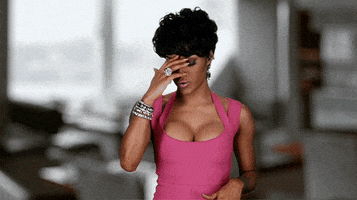 REVIEW:
Before I start this review, I read the book when it first came out, in August 2015, therefore, this review is based on my feelings then as well as now.
The book started out in 2008 with Ezra Carmichael, laying prostrate in the distant land of Oman.  He was deep in a submissive state to the holy recipient.  After many years of running from his calling, Ezra had reached his breaking point.  Yet still unyielding he petitioned the most-high for his mate. He knew without that He would not being a man of flesh and bone, maintain his servitude.   He tarried unaware of time and transition until covenant was reached.  All became well within his soul. This book was mostly about Ezra and his coming into one.  He'd been given his mate in Alexis Grier, an around the girl with Harlem Pride.  She wasn't cut from the same cloth as Ezra, but she was his to mold, protect and join in covenant with.
I fell for Ezra, the Alpha male oozed with sensuality, intelligence, strength, dedication and most importantly faith.  Being a man of sound mind more than emotion, his taking of wife had to be graced with delicacy. The story progress and my fondness for this main character brought about many emotions and memories of certain times.  I enjoyed the twist of the plot, along with the progression of Lex.  However everything for me took an awful turn of events the closer I got to finishing the book.  I had flashes of the grayest of shades and the awful cliff hanging ending made me extremely mad.  I was so disappointed that I couldn't even review the book then not wanting to leave a negative review of a wonderfully written story with a horrible ending.  Does my disdain for the ending register….I really didn't like it.  To be continued…
---
Read the sample:
http://kindleweb.s3.amazonaws.com/app/KindleReader-min.js//