🎭
Harlem Nights and Footstep Blues

🎭
TITLE: 

Harlem Nights and Footstep Blues


AUTHOR:  

Julius Jamaal McLean


PUBLISHER:

Julius McLean Books



SERIES: No
RATING: ☕️☕️☕️☕️☕️ 🔥

Symbolic versification 
---
Harlem Nights and Footstep Blues is a poetry collection consisting of 65 poems. The poems are separated into 11 distinct sections that tell their own story while still fitting into the overall story of the collection. Although not limited to African American influences and content, the collection is very much inspired by the work of African American poets and writers like Langston Hughes, Paul Laurence Dunbar, James Baldwin, W.E.B. Du Bois, and Frederick Douglass and from the black cultural, social, and artistic revival that took place during the period known as the Harlem Renaissance.
Harlem Nights and Footstep Blues is about encapsulating the Harlem Renaissance state of mind and encouraging young black minds to express themselves and "catch a glimmer of their own beauty" as Langston Hughes urged his young black contemporaries to do in his essay "The Negro Artist and the Racial Mountain" (1926), albeit with modern flair. The creative license that black artists had to express themselves and their art during the Harlem Renaissance is the blueprint for the poetry and artistic expression in the collection. Harlem Nights and Footstep Blues is rooted in a modern sense of black cultural, social, and artistic rebirth while paying homage to the artistic foundation laid by the great pioneers of the past.
---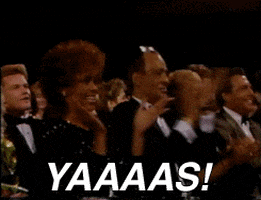 REVIEW:
It's not often I'm sent a book that pulls me in right away.  Usually, there is a waiting period on reviews, especially now with all the things I have going on.  But I received this book for review on Monday, I flipped through it and put it on the shelf with the others.  And every time I passed that shelf it called out to me.  I'd read a page and put it back I did this half the day and night.  Until this afternoon, I just seized it and dove straight in.
More often than not, poetry has to be felt by the reader.  It has to touch something within them for them grasp the poet's intention.  Harlem Nights and Footstep Blues is that kinda book.
There are several pieces that I enjoyed and below are three that stuck with me.
Harlem Nights
Caged Lion //giphy.com/embed/l46Cb4tTxhKFFmeRO
Sound of a dead body
If a body falls in the ghetto,
Does it make a sound?
Did America hear the rounds
When they gunned him down?
While the average person peacefully sleeps,
His ghetto kinfolk mourn and weep.
His giant heart no longer beats.
The Jumpman grounded on his feet.
The murder rate he couldn't beat.
He died before he reached his peak,
Thinking that he let his family down.
This young man who was college bound
Is now deprived of the chance
To make them proud.
The rest of the country had him on mute
And didn't hear the killer shoot.
His story won't make the national news,
Another victim of the boys in blue,
This tragic story is sad but true.
Imagine the pain if it were you.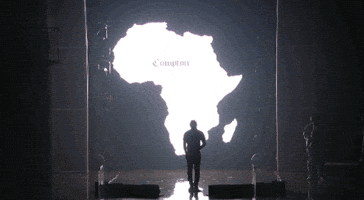 ---
ABOUT THE AUTHOR:
A native of South Florida, Julius Jamaal McLean is an African American writer, poet, and creator striving to encourage, influence, and represent the voice of young artists. Inspired by the work and creativity of African American writers like Langston Hughes and James Baldwin, his debut poetry book Harlem Nights and Footstep Blues evolved organically from a desire to create something relatable, impactful, and relevant to modern social issues and culture. Julius' poetry is a way for him to speak from the perspective of those from his demographic who are not given the opportunity to speak for themselves often. His desire is for the sound of his own voice to ignite the passion within those of his generation and motivate them to express themselves in the same manner.
Connect with Julius Jamaal McLean
Twitter: @juliusjmclean
IG and SC: @universaleuomo
Facebook: Julius Jamaal McLean
Email: juliusjamaalmclean@gmail.com;