📚  

Suicide

Watch

by Janell

 📚
TITLE:
Suicide Watch


AUTHOR:  

Janell


PUBLISHER:

Divine Garden Press


SERIES:

NO


RATING:  

☕️☕️☕️☕️☕️ Compelling 
What you don't know can kill you. A wave of suicidal behavior has gripped the nation with no concern for race, gender, or age. Many think it's just a trend, but inspirational singer Candace Tremont knows better. Since witnessing the suicide of her husband five years prior, she's committed her life to fighting the spirit of depression. Unfortunately, suicidal thoughts and dreams also plague her mind, making the war more personal than anyone around her realizes. Unfulfilled with periodic and low-paying gigs, Candace yearns for an opportunity to touch more lives. Her prayers are answered—or so it seems—when she is offered a temporary job at Ontario Correctional Facility, performing for suicidal female inmates. A surge of self-harming behaviors has put the facility at risk for shut down, and Candace's music might be the staff's final hope of keeping their jobs. In addition to a substantial fee, Candace is given the assistance of the handsome Julius Barnes, one of the prison's psychologists who believes her music can help reduce the lethal behaviors of the incarcerated population. However, Apollius, a fallen angel committed to destruction, has other ideas for the inmates, and won't give up his control over these women so easily. A supernatural battle of epic proportions has ignited in Upstate New York, and the consequences could be fatal. Are Candace's songs of faith powerful enough to save the lives of the inmates and keep the facility from closing down indefinitely? Or will her interference with Apollius' plan make her the next target?
---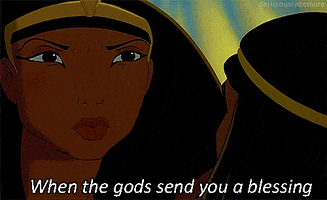 REVIEW:
Following the death of her husband, Candace Tremont felt her life was in shambles.  Knowing she'd never lived to her full potential during her marriage, Candace finds new purpose after death.  Julius Barnes can't believe that Letizia is gone, by suicide no less.  At the funeral of his childhood friend and celebrity, Julius lays eyes on Candace whom he hasn't seen in years.  After hearing her singing the most tranquil, spirit lifting words he's ever heard, Julius feels a peace beyond understanding.
Either through sheer coincidence or divine interaction that their paths crossed Candace and Julius lives both changes after that chance meeting.  Back at OCF, Julius' job as Psychologist is on shaky ground after the double suicide of two inmates within the same hour.  Feeling as his back is against the wall, Julius urges his supervisor to take on a daring and drastic therapeutic session for group therapy.
Dark forces are working hard to destroy the lives of inmates at OCF, will their plan succeed and successful close the doors to the facility?  Apollius' is confident in his conniving and views his imminent success as the gateway to greater deeds in the underworld.
It is my whole hearted opinion that the main goal of any author is to have their work reach out and touch the reader in profound ways.  Although this is a fictional novel, the depths of the words and meaning goes far beyond mere fiction.  This author has undertaken a subject matter that affects millions of people daily.  Depression is a common but serious mood disorder.  Combining spirituality and music therapy to combat the stronghold of depression brings this fictional piece to reality.   This book evokes robust reactions at various times while holding the you captive with each passionate stroke of her pen.
While I highly recommend this book, I must include this disclaimer:  this book is highly suggestive.  The language while not vulgar nor overbearing with Christianity does deal with the spiritual warfare of souls. Most all religions believe in the forces of good and evil and that spirits can dwell in beings and words.
If you are dealing with depression, there is HELP.  You don't have to go through it alone. http://www.suicidepreventionlifeline.org/