📚
Second House from the Corner

 📚
TITLE:
Second House from the Corner


AUTHOR:

Sadeqa Johnson


PUBLISHER:

St. Martin's Press


SERIES:  

No


RATING: 

☕️☕️☕️☕️ 4.5  Drama unfolds 
"A captivating tale to savor about a woman whose buried past threatens her picture perfect family life. Felicia is a wonderfully flawed, compelling main character, one who has stayed with me long after I finished the book. A winning novel from a writer to watch." -Benilde Little, bestselling author
Felicia Lyons, a ­­­­­­­ stressed out stay-at-home mom, struggles to sprint ahead of the demands of motherhood while her husband spends long days at the office. Felicia taps, utters mantra, and breathes her way through most situations, but on some days, like when the children won't stop screaming her name or arguing over toy trucks and pretzel sticks, she wonders what it would be like to get in her car and drive away.
Then one evening the telephone rings, and in a split second the harried mother's innocent fantasy becomes a hellish reality. The call pulls her back into a life she'd rather forget. Felicia hasn't been completely honest about her upbringing, and her deception forces her return to the Philadelphia of her childhood, where she must confront the family demons and long buried secrets she thought she had left behind.
From a phenomenal fresh voice in fiction, comes the compelling story of what happens when the dream falls apart. Sadeqa Johnson's Second House from the Corner is an unforgettable tale of love, loss, rediscovery, and the growing pains of marriage.
---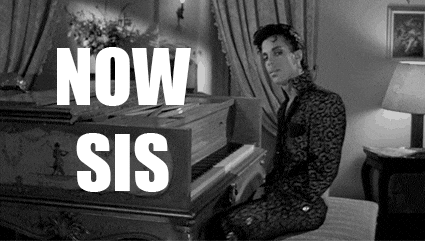 REVIEW:
Felecia Lyon Haynes is a married, stay at home Mother of three and part-time actress.  The book starts off with a steady pace, of Felecia going through the motions with her life and family.  Many times she seems overwhelmed and wishing for a departure from the life she has.  When she rushes out one afternoon to the movies, her life takes the turn she wasn't expecting.
Although Felecia loves her family and life she has, being a stay at home mom has gotten mundane and the voices in Felecia's head often tell her she's not doing enough or are unworthy to do more.  Her husband Preston is controlling.  His love for her will be tested in ways neither of them expected.
After a strange unexpected phone call, Felecia is assailed with the past she longed to forget.  The caller brought about memories Felecia never disclosed to her husband nor anyone else in her current circle.
This book left me with many questions, is love stronger than the past.  Should a wife disclose everything she's ever done to her husband?  Should the husband be able to forgive transgressions that happened before him?  Did Felecia make the best decisions when it came to her husband, the children, her past?  Although most of these questions were answered in the story-telling it did spark some deep thought.  I enjoyed the book, I wanted to scream at points and thought girl, you better not let that ish happen!  I'm looking forward to reading more from this author.